---
Soldier's Legacy Lives on Two Years Later
NORMAL – A hometown hero passed away serving our country in 2017, but his legacy lives on.
The town of Normal dedicated the post office to fallen Sergeant Joshua Rodgers Thursday morning, who was killed on April 27, 2017 while deployed in Afghanistan. Over a hundred people gathered in uptown to honor the fallen soldier.
"This is one of the neatest things I've got to as a member of congress in my four years," said Congressman Darin LaHood. "To be here with the community…with Vonda and Kevin and their family…to get into law to have the president sign it and to be here today, it's a conclusion to something that will honor his service."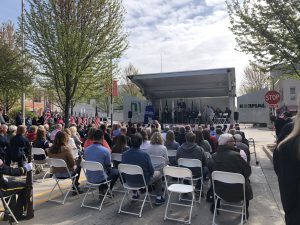 Friends, family, and members of the community paid tribute to Rodgers through the memories he made with them. Whether he was driving his friends around in a Jeep Wrangler, or protecting our freedom overseas, Rodgers made sure he left a lasting legacy on the community.
Shortly after his death, LaHood and others began working hard to find ways to ensure the Normal resident continues to touch people's hearts two years later, and the plaque in the post office is just another way to honor his legacy. Based on the turnout earlier today, the Rodgers family is amazed to see the town come together to honor Joshua.
"The community, since the night we were informed, has just wrapped their arms around us," said mother Vonda Rodgers. "It's absolutely…comforting to know that not only the post office was renamed in honor of him, but that by honoring the military people will remember those that actively serving still today."
The plaque is on display in addition to pictures of the hometown hero at the uptown post office.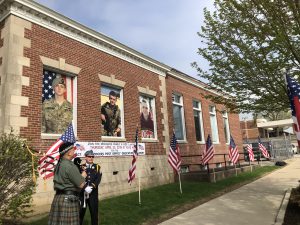 Nick Imparo also contributed to this story.
---