---
Redbird Soccer begin MVC Play
Written by admin on September 27, 2019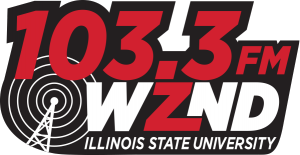 NORMAL – After a successful trip down to Florida with the Illinois State Redbirds winning 5-0 against North Florida, and 3-2 versus Stetson. The team this Saturday begin conference play starting with a road trip up to Cedar Falls, Iowa to take on the Northern Iowa Panthers, who are currently have a record of 4-5 on this season.
On the other hand, the Redbirds are currently on a four-game winning streak scoring 11 goals with 2 shutouts. With the Redbirds looking solid on both sides of the ball, junior midfielder Abby Balser says, "…I think we are really jelling together, especially at this part of the season…having a bunch of depth within our attack is going to give us different options, especially in the attack.
Options on the ISU roster is an understatement as Sarah Lafayette, Abby Basler, and Natalie Vaughn-Low scoring at least 2 goals so far this season. Also, let's not forget the season Kate Del Fava is having, scoring 9 goals in the first 10 games. The Redbirds will be looking for their seventh win of the season and first in conference play.
The Redbirds finished with a record of 4 wins and 2 losses in conference play last year and will be looking to improve on that this season, starting Saturday versus Northern Iowa.
---