Top 10
Top 10 Fall Activities in the BloNo Area
The weather is crisp, leaves are falling – it's finally time for autumn! Here are the top 10 things to enjoy this fall season in the Bloomington-Normal area.
1. Rader Family Farms in Normal
Pumpkins, corn mazes, and fun activities for everyone. Grab your friends and enjoy a nice day out!
2. Haunted Houses
Being scared half to death while walking through what feels like an endless maze, count me in. Check out the haunted house in Downs, IL. It's about a 15 minute drive from campus.
3. Football Games
School spirit, tailgates, and cheering on the Redbirds! That's what it's all about folks.
4. Bonfires
Let's gather around the campfire and sing our campfire song!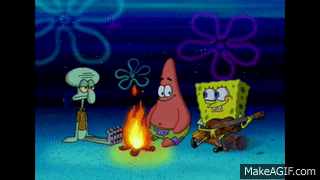 5. Haunted Trail in Normal
Walking on Constitution Trail while haunted? I'm intrigued.
 6. Pumpkin Pie Ice Cream
ISU ice cream staple, Emack & Bolio's, has a pumpkin pie flavor. Run, don't walk.
7. Cemetery Tour in Bloomington
Take a trip through history as you walk through a cemetery getting to know the ancestors of McLean County.
 8. Jumping Into Autumn Leaves
Do you ever want to take a trip back to your childhood? Gather a pile of fresh leaves and dive right in!
 9. Carving Pumpkins
Gather your friends and carve some awesome designs to enhance your Halloween experience.
 10. Trick-or-treating
You might be too old to participate but you're never too old to dress up and hand out candy.
Hope Daly
September 30th, 2018
No comments